The Cliffs Condos of Ypsilanti
Cliffs on the Point, Cliffs Landing, and Cliffs on the Bay
Million-Dollar lake Views, Boat Slips, and Proximity to Everything
---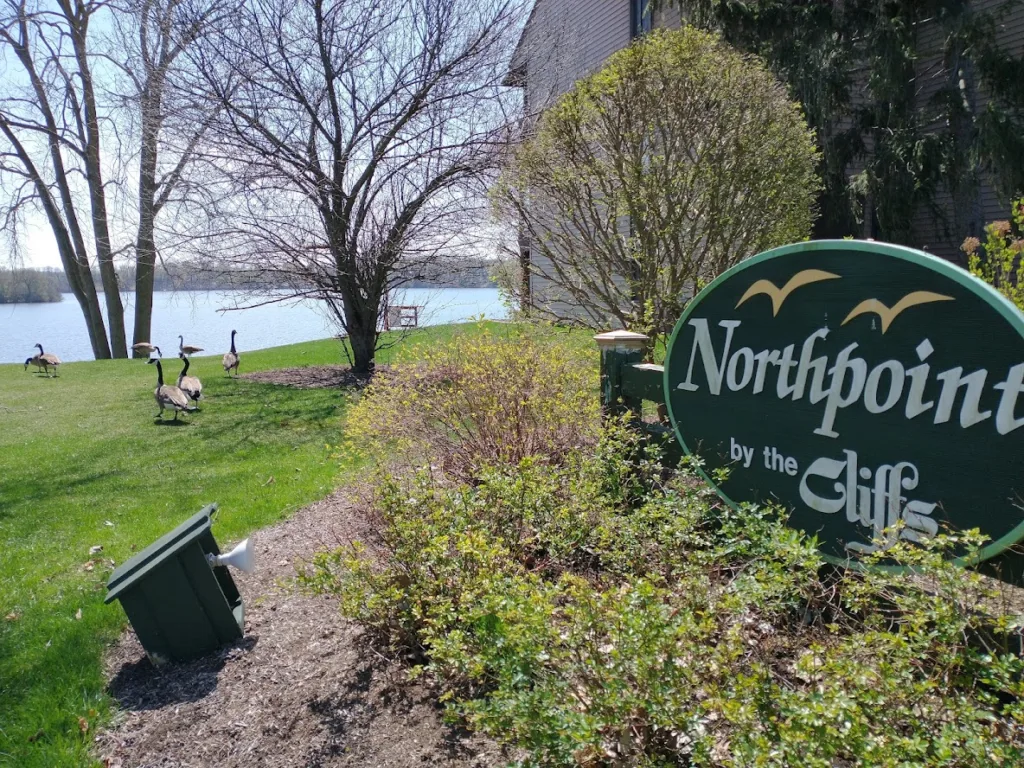 Featuring million-dollar lake views, boat docks and fireplaces for a reasonable price, the Cliffs condos in Ypsilanti are a collective of about 6 different condominium co-owners associations ("phases") which were constructed between 1968 up to 1982. Because of the variation in phases and year of construction, home buyers will find that some buildings have different exterior and common area finishes from others. HOA inclusions/exclusions may also vary depending on the phase. The Cliffs is located right off of Grove Rd., which is convenient to Downtown & Depot Town as well as express ways for Ann Arbor and Detroit commuters. Association fees may seem high at first glance but most phases include gas (heat, cooking, fireplace), water, ext and common area maintenance, snow removal, and rubbish– so the only utility which many co-owners pay here is electric.
Many units have fireplaces and their own boat slips for kayaks and canoes. Access to the Cliffs is gated and the association employs a security company that routinely checks in on residents and guests coming to and from the subdivision in the evenings. Although amenities vary by the phase/subdivision, they include an outdoor pool, pool house, dog run, and the convenience of condo living. The Cliffs condos' combination of amenities, features, location, and residents here creates a particularly peaceful and serene environment– and for these reasons it is our favorite Ypsilanti MI condo subdivision.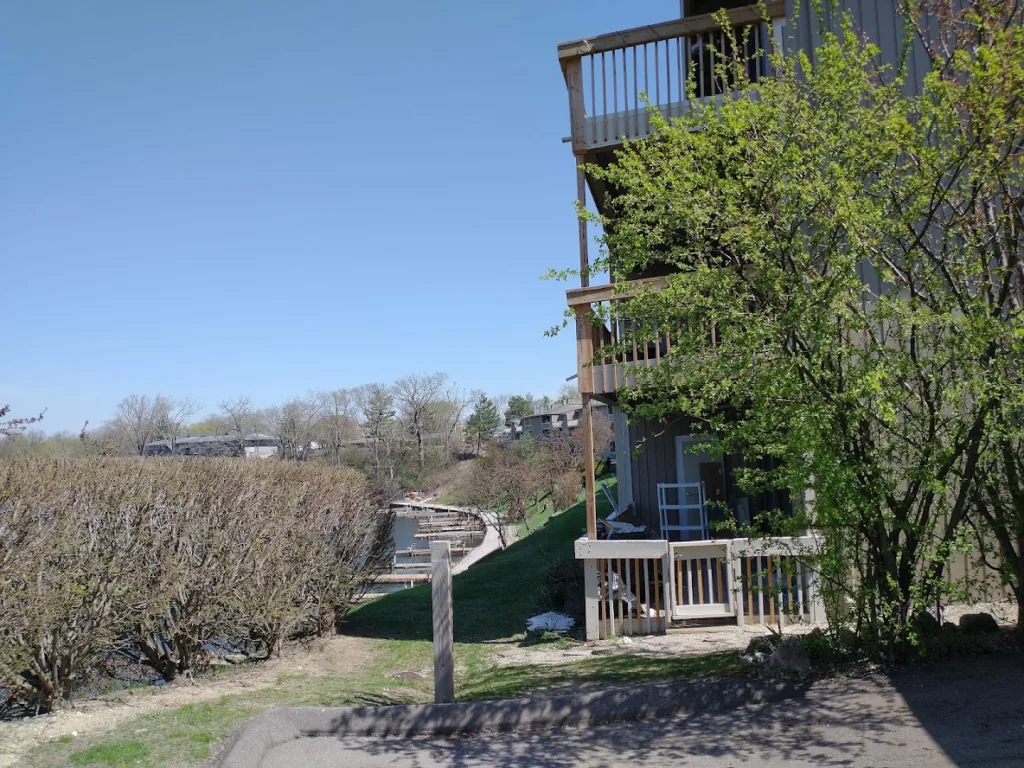 ---
Contact Us for a Tour of the Cliffs
If you're looking to buy or sell at the Cliffs, or in Ypsilanti more generally, don't hesitate to reach out so we can connect you with an Ypsilanti Realtor with first-hand experience selling these condos.
If you're a seller looking to find a buyer for your Cliffs Condo, contact us today for expert guidance, a pricing strategy tailored to current market conditions, and a customized marketing strategy. Buyers may be waiting for a unit just like your's; let us help you sell your Ypsilanti real estate quickly, for the best possible price, and to help you make a smooth move!
---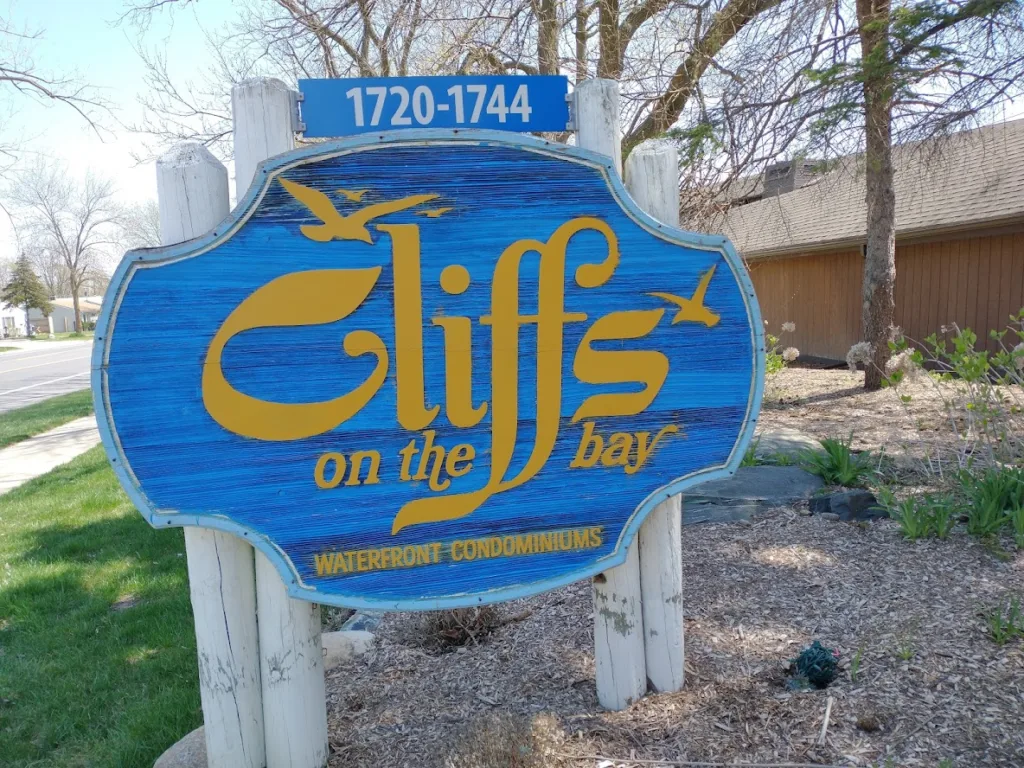 Cliffs on the Bay
Cliffs on the Bay is distinct from the Cliffs as a different condominium subdivision located a bit farther down Grove St in Ypsilanti. Condos in Cliffs on the Bay tends to sell for a bit less per unit than the Cliffs and the Northpoint at Cliffs, and the HOA fees tend to be a bit less as well since this subdivision does not have some features that the Cliffs has such as night-time security.
Similar to the other Cliffs, condos in Cliffs on the Bay tend to have the million-dollar lakeview that customers expect from the Cliffs, although this subdivision is significantly smaller in terms of its number of units. Many units here feature docking facilities as well as covered parking, some have private laundries while others use a common/coin laundry which is shared among building co-owners.
---
Condos For Sale:
Here is are the condos currently for sale in the Cliffs on the Bay:
---
North Bay Park Just Next Door
Immediately nearby and visible from many front patios at the Cliffs (with an entrance w/ parking near the Rite Aid off S Grove St), is North Bay Park, a public park on roughly 139 acres. Popular for fishing and bird/wildlife watching, the park features a picturesque man-made archipelago of islands with bridges and a boardwalk with trails which circles the lake's shore and wetlands. The park is popular with Ypsilantians, but rarely overcrowded– and super convenient to Cliffs residents who want to walk their dog, have a picnic with family or friends, or just watch local Canadian geese, swans, or herons. Below is some footage of North Bay Park:
---
Cliffs Condos External Links & Documents
If you have updated documents for any of the Cliffs Condos' phases, please send them to us to help us keep this page updated!