Introducing the Condos at Prospect Park and Prospect Woods
Welcome to Prospect Park and Prospect Woods Condos, two beautiful communities located in the peaceful neighborhood of Superior Township. These communities offer a range of living spaces and floorplans suitable for different lifestyles and preferences. In this article we'll take a closer look at both Prospect Park and Prospect Woods Condos, detailing some of the features that make them a great place to live in. Finally we'll show you the current available inventory for these subdivisions direct from the MLS.
Condo Key Facts
Located in Superior Township (with Ypsilanti mail addresses)
Sizes range from 972sf for smaller attached townhomes to 1572sf for the larger detached condos
Townhomes are grouped as 2-unit duplex and 4-unit quadplex buildings
2-3 bedrooms in each unit
2-3 bathrooms in each unit (from 1 and a half bathrooms up to 2 full baths with an additional half bathroom)
Constructed from 1989 thru 1994
Detached units are located along Park Lane and Golden Lane
Attached units are located along Colonial Lane and also on Golden Lane
Approximately 54 units across all 3 condo subdivisions (there are multiple phases so HOA fees may vary)
HOA fees as of 05/1/2023 range from to $212/mo to $318/mo
Units have basements and many have been finished into additional living space
Association is currently managed by Pasco Property Management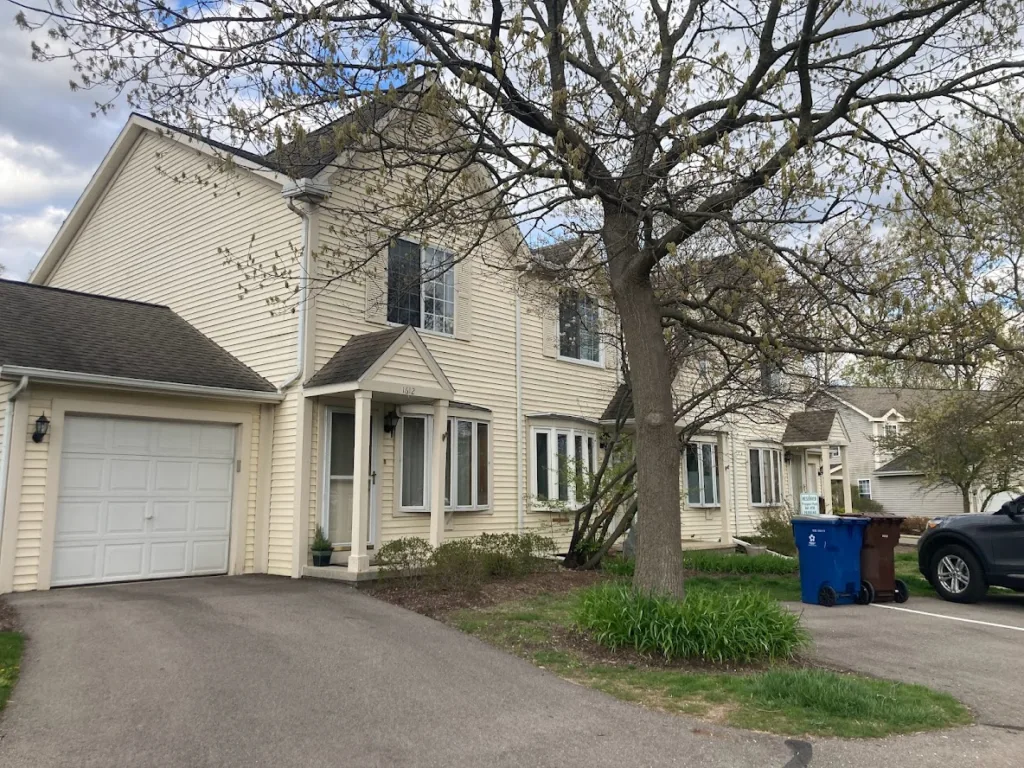 Attached Townhouse-Style Condos in Prospect Woods
Prospect Park Condos offer a variety of attached townhouse-style units with two to three bedrooms and spacious living areas. These are in buildings of no more than four units each, and have deep one-car attached garages. The sizes of the attached units range from 972 square feet to 1,182 square feet. Some units feature a private patio, perfect for enjoying a morning coffee or a relaxing evening outside. The landscaping is beautifully maintained with many mature trees, creating a serene and inviting atmosphere. Many of the attached units have wooded areas behind them, lending to a sense of privacy. The subdivision also has additional uncovered parking spaces available for residents and guests.
The Detached Condos in Prospect Park
The Prospect Park Condos feature detached condominiums with two to three bedrooms, private decks, and attached two-car garages. These units offer a single family home-like feel, complete with spacious living areas and cozy fireplaces. The sizes of the detached units range from 1,349 square feet to 1,527 square feet. Vaulted interior ceilings and large windows create an open and airy atmosphere, while the surrounding greenery provides a peaceful and serene environment which doesn't feel as 'cookie cutter' as larger subdivisions often seem. Many of the condos in Prospect Park have been carefully updated with modern amenities like granite countertops, hardwood floors, bay windows, and stainless steel appliances.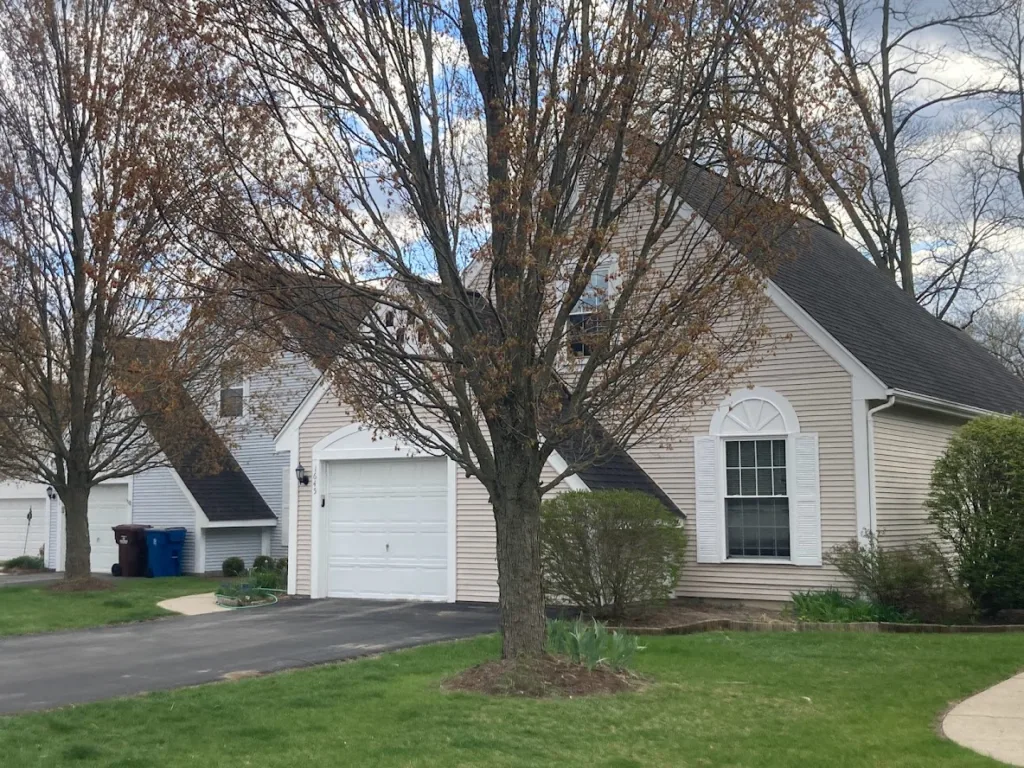 Amenities Nearby Prospect Park & Prospect Woods
These condo communities offer easy access to nearby shopping, dining, and entertainment options. You'll find a variety of restaurants, cafes, and grocery stores just a short drive away. Additionally, the condos are conveniently located near major highways, making it easy to get to work or leisure destinations. The University of Michigan, Eastern Michigan University, and Washtenaw Community College are also just minutes away. Residents here can even walk to the Chick Inn, one of Ypsilanti's oldest drive in food establishments.
Current Homes for Sale in Prospect Park & Prospect Woods
Schedule a Visit Today
If you're interested in exploring Prospect Park and Prospect Woods Condos further, our real estate agency is here to help! Contact us today to schedule a visit and discover your next dream home. With stylish living spaces, serene surroundings, and convenient amenities, these condos offer a great Ypsi real estate option.
If you're a seller looking to find a buyer for your Prospect Park or Prospect Woods Condo, contact us today for expert guidance, a pricing strategy tailored to current market conditions, and a customized marketing strategy. Let us help you sell your Ypsi real estate quickly, for the best possible price, and to help you make a smooth move!